Bill Gates Remarks on the 10th Anniversary of Partnership with China on Tuberculosis Control
Nov 20, 2019
News Writer: Bill Gates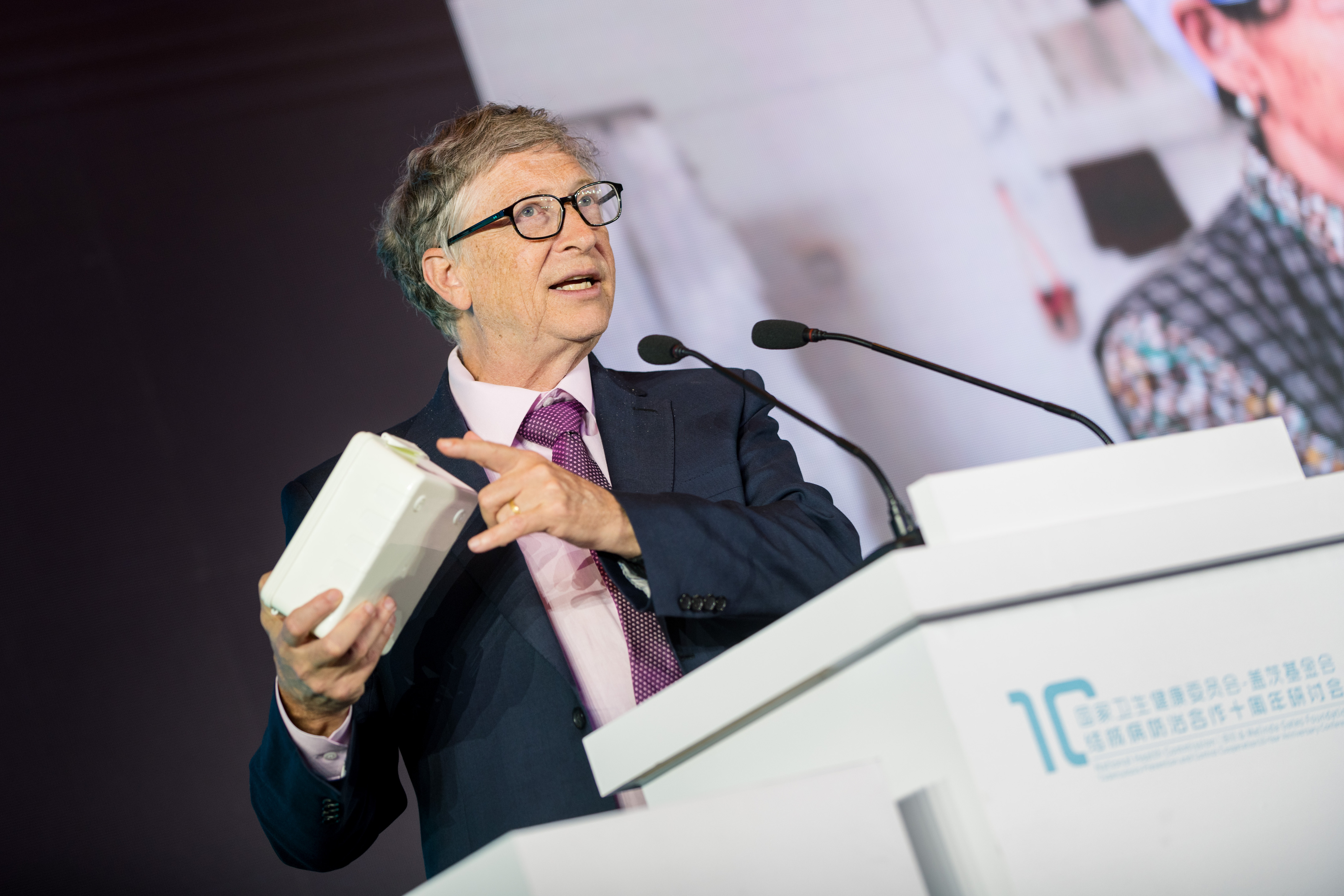 Thank you. Minister Ma, Director General Zhang, distinguished guests. It's an honor to be here today to celebrate the 10th anniversary of our partnership on TB control with the National Health Commission.
I first visited China in the 1980s, when I was still working at Microsoft. Every time I return, I see more evidence of progress. In the last four years, China has built six of the ten tallest buildings in the world. And your high-speed rail network is longer than all the high-speed rail networks in the world, combined.
Less visible, but no less important, is what China has achieved in addressing malnutrition, reducing poverty, and improving health over the last three decades. China is feeding nearly 20 percent of the world's population with less than 10 percent of the world's farmland. Between 1990 and 2015, you cut the child mortality rate by two-thirds. And China was the first developing country to meet the UN goal of cutting extreme poverty in half – ahead of schedule.
When my wife, Melinda, and I started our philanthropic foundation 20 years ago, we decided to focus on exactly these kinds of problems because – as you have proven – addressing them lays the foundation for a better life.
As you know, there are still millions of people in China living in poverty, and there are still areas with a high burden of infectious diseases.
Through an office we opened here in 2007, we support China's efforts to address some of these remaining domestic health and development challenges. At the same time, we are learning more about how China has made such amazing progress, and we hope to use those lessons to improve our work in countries around the world.
Our first partnerships in China focused on HIV/AIDS, and for the last 10 years a lot of our support has gone toward TB control.
As in so many areas of health, China has made excellent progress on tuberculosis.
Since 1990, there has been a nearly 60 percent decline in the incidence of TB. And an 80% reduction in mortality. This enabled China to achieve the TB targets for the UN Millennium Development Goals five years early.
In recent years, though, progress has slowed, and the TB epidemic remains one of China's major public health problems.
Last year, there were more than 860,000 new cases of TB, and 66,000 new cases of multi-drug-resistant tuberculosis.
Each person with active TB disease will infect between 10 and 15 other people. And one-in-ten people infected with TB will become sick with the disease in their lifetime.
Over the last 15 years, more than 1.1 million people have died from TB, including 44,000 deaths last year.
TB not only takes a dreadful human toll. It also takes an economic toll, because many of its victims are young adults in their most productive years. Based on data produced by the WHO and the consulting firm, KPMG, tuberculosis cost China an estimated $59 billion in lost economic output between 2000 and 2015.
TB also contributes to the persistence of poverty. For a variety of health and other reasons, the likelihood of becoming infected with TB and developing active TB is much higher in poor communities. When poor people are sick, they are even less able to afford the high cost of TB treatment. When people can't pay for TB drugs, they often don't get treated at all, or they start and stop treatment, increasing the risk of infecting other people and developing drug-resistant TB.
TB is preventable, and among all the countries with a high incidence of the disease, I am most optimistic that China can get rid of TB as a public health problem. China has shown that it is committed to eliminating health inequity, and that it is capable of effectively implementing large-scale public health interventions.
I started looking into the challenges of TB prevention and treatment after a visit that Melinda and I made to China in 2008. We met with TB patients in a small village in Hainan Province, and one woman showed me the 13 pills she had to take that day for her TB treatment.
I was worried that with so many pills, it was possible she'd stop taking them before her months of treatment was complete. If that happened, she would risk getting sick again, and she might also contribute to the development of drug resistant TB.
I knew that it was possible to reduce the treatment regimen to just three or four pills a day – using what's known as fixed-dosed combination drugs. So, over the next few years, the foundation supported efforts by the Ministry of Health to switch all TB treatment in China to fixed dose combination drugs. I was impressed to see that in just a few years, China had made the full transition nationwide. As I learned more about TB diagnosis and treatment, I realized this wasn't the only challenge China faced.
Getting the results of diagnostic tests for drug-resistant TB took nearly two months – which delayed the start of treatment and increased the risk of spreading the disease
Patients often forgot to take their medications, and it was challenging for health professional to remind them repeatedly.
Patients in the hospital weren't always getting started on the right treatments or getting referred to local Centers for Disease Control for follow-up care.
And most patients spend a lot of their income to get treated for TB because national health insurance only covers a portion of it, increasing the risk that they don't complete treatment and more people will become infected.
Over the last 10 years, we have partnered with the National Health Commission to address these issues and create a new, proven model for TB control. I'm excited to share highlights of our work together.
First, using rapid molecular diagnostics reduced the time to diagnose MDR-TB from two months to two hours.
Second, to help patients take their drugs every day, China introduced medication reminder boxes.
This is a simple solution, but that's what's great about it. The local health clinic puts a 30-day supply of pills in the box, using blister packs. Every day at the same time, a light starts blinking and an alarm goes off to remind patients to take their medication.
Three days before their next visit to the health center, another light starts blinking along with a digital display of the date when the patient needs to return to the clinic for a medication refill.
The device also allows health workers to download data through a little port inside the box to see who isn't taking their medications so they can follow up.
The boxes are manufactured here in China. And China was the first country to carry out a randomized controlled trial showing that they reduce the likelihood that people won't adhere to their treatment by half.
Third, we worked to improve the quality of diagnosis and treatment by streamlining collaboration between hospitals, centers for disease control and prevention, and primary health care centers.
As a result, the percentage of patients started on proper MDR-TB treatment increased from one-third to nearly 100%. Hospitals were properly referring patients to their local CDCs after discharge, and improved follow-up led to a 10-fold increase in MDR-TB patients still on treatment after six months.
Fourth, we used greater insurance reimbursement and other government funding mechanisms to reduce the high cost of diagnosis and treatment. When we started, the families of patients hospitalized for drug-resistant TB treatment spent more than 40% of their annual household income on treatment. Our pilot program was able to reduce this down to 6 percent of income.
Unfortunately, in the rollout to the 3 provinces, we have not seen a similar level of reduction, so we should do more.
Reducing the out-of-pocket costs for TB patients, especially the poor, will significantly increase the number of people starting and completing treatment and will ultimately reduce the incidence of TB and MDR-TB. This is why many governments around the world provide entirely free TB treatment.
Finally, we are working with the National Health Commission to develop a new TB information system that will connect TB data from hospitals with those from CDCs and local health clinics.
This will make it much easier to share information and track the progress of TB patients: Was a referral made by the hospital to the local CDC? Are they being followed up properly? Are they taking their medication? How much are they spending for TB services?
We know that this is the kind of data needed to improve TB diagnosis and treatment.
The insights and innovations that have come from this work have been integrated into a comprehensive treatment and control model that has been successfully scaled up in Ningxia, Jilin, and Zhejiang provinces, with a combined population of 90 million. The results have been very positive.
Scaling up this innovative program will go a long way toward reducing TB incidence in China. But even more innovation is needed if China and the rest of the world are to achieve the ambitious TB targets in the SDGs.
We need new and better TB drugs, vaccines, and diagnostics. Our foundation is one of the largest funders of TB R&D, and China's pioneering breakthroughs in other areas of global health demonstrate your capacity for innovation.
In the 1970s, Tu Youyou, a Chinese pharmaceutical chemist, discovered a new treatment for malaria that has saved millions of lives. For her work, she received the Nobel Prize in 2015.
And in 2004, researchers looking for an effective vaccine for Japanese Encephalitis discovered that China had already developed one and immunized more than 200 million children against the debilitating and often deadly disease. Since then, the JE vaccine manufactured here has been administered to more than 400 million children around the world, saving countless lives. And it was the first vaccine produced in China to receive WHO prequalification, marking China's entrance into the global vaccine marketplace.
Our confidence in China's R&D capabilities led us to partner with the Beijing Municipal Government and Tsinghua University to establish a state-of-the-art research lab, the Global Health Drug Discovery Institute, here in Beijing.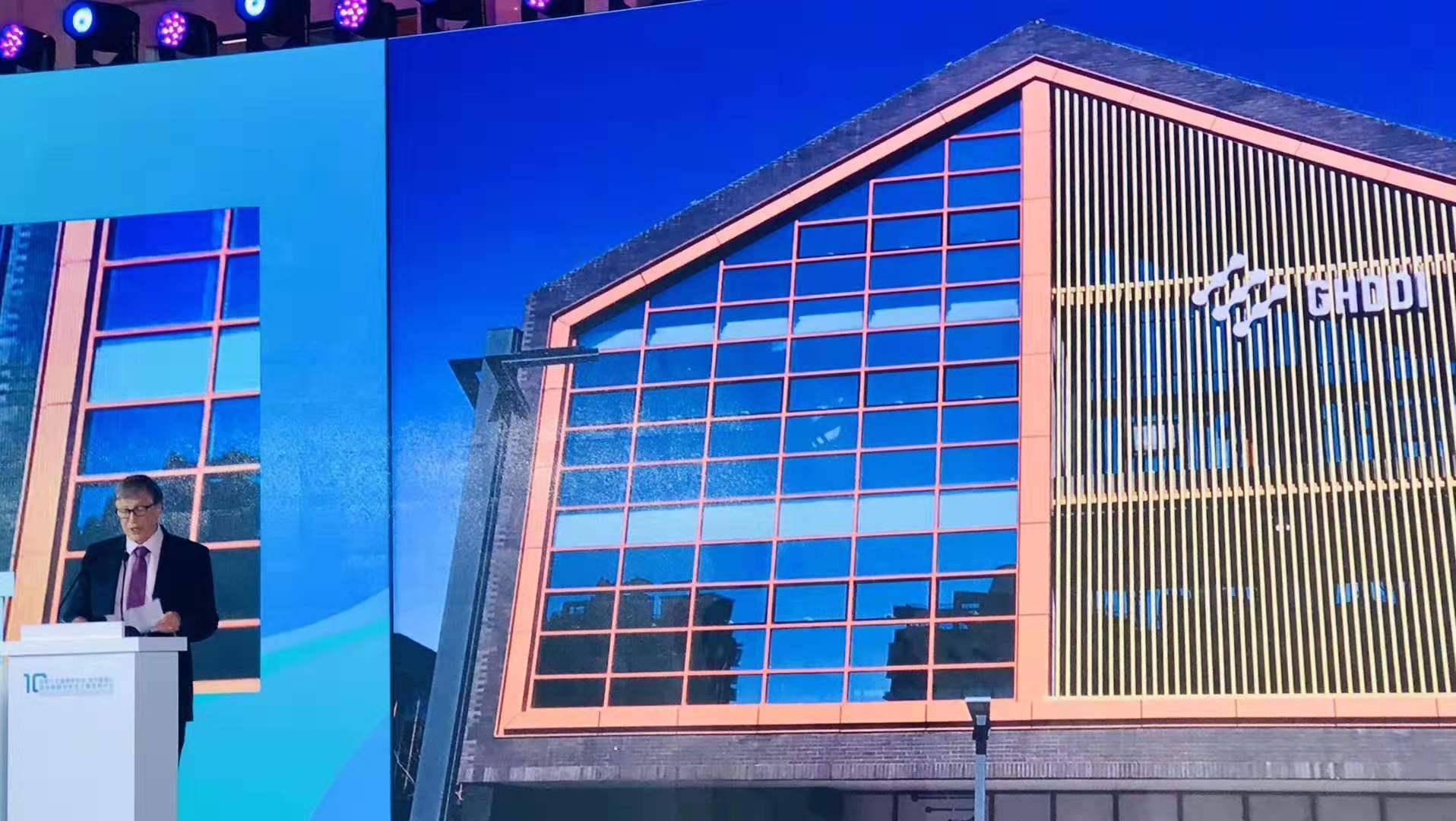 Its mission is to develop drug and vaccines to tackle diseases that disproportionately burden lower- and middle-income countries – like TB, malaria, and other parasitic diseases. The institute has a number of potential TB drugs in the pipeline, including one that is about to enter human clinical trials.
I am glad to see the commitment by China to achieve the TB targets in the SDGs by 2030. Implementing the new model of TB control developed by the National Health Commission will help China achieve that goal.
The three provinces that participated in the pilot program are getting some of the best results in the country when it comes to diagnosing and treating TB. They have shown that it is entirely feasible to implement this on a large-scale basis.
Funding this proven model of TB diagnosis and treatment in the rest of China is a wise investment, especially in provinces with the highest burden of tuberculosis. Reducing TB transmission today will reduce the number of future cases and the funding needed for treatment. This is especially important for MDR-TB treatment, which is so costly.
TB patients need greater insurance reimbursements or other government funding to pay for treatment because – in one important way – they are different from other patients with expensive-to-treat diseases. TB is easily transmitted from one person to another. Making sure that 100% of cases are treated effectively will accelerate the decline in TB and save the government money over the long term.
Funding the scale-up will also accelerate China's poverty alleviation efforts. Because the poorest areas in China have the highest number of TB cases and deaths, making diagnosis and treatment available and affordable for all will give the most vulnerable a chance to lift themselves out of poverty.
Ten years ago, I came to Beijing to speak at a ministerial meeting on MDR-TB and to launch our TB collaboration with Dr. Chen Zhu, the health minister at the time. I said then that I believed China is the best place to demonstrate on a large scale the effective implementation of public health innovations. Today, I believe that more than ever. Through our partnership, you have tested many new solutions, proven that they work, and started spreading them to other provinces.
I look forward to seeing China show the world how it will implement these innovations across the country. And I'm enthusiastic about China's capacity to deliver a new generation of TB vaccines, drugs, and diagnostics that could improve the health and well-being of millions of people in China and around the world.
Celebrating the 10th anniversary of the TB delivery program demonstrates the impact that partnership and innovation can achieve. We are committed to supporting China for the long-term, and we look forward to continuing to work with you on TB and other public health issues.
Thank you.