Beijing Municipal Leadership Visits GHDDI amid COVID-19 Crisis
On March 31st, top leadership of Beijing Municipality including Mr. CAI Qi, Secretary of CPC Beijing Committee and Mr. CHEN Jining, the Mayor, visited GHDDI to encourage and support drug discovery efforts against COVID-19.
The Beijing delegation was cordially received by Dr. JIN Qinxian, GHDDI's Chairman of the Board, Dr. DING Sheng, Institute Director and Dr. LU Manchun, Chief Operating Officer.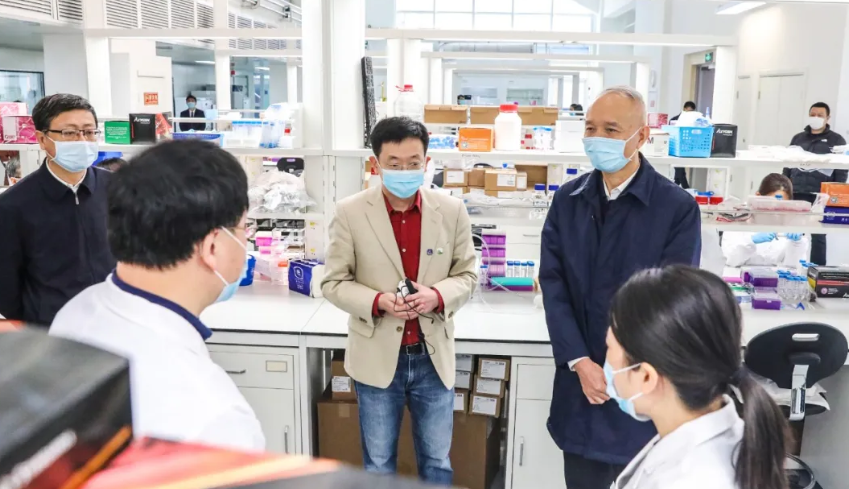 ▲Source: SHIZHENG
While inspecting GHDDI's world-class R&D platforms and key laboratories, Secretary Cai and Mayor Chen listened as Dr. Ding briefing the Institute's latest development in research capabilities, talents and partnerships as well as its swift initiation of multiple COVID-19 drug repurposing projects in late January. GHDDI has also opened internal drug R&D platforms and resources to external researchers across the globe to empower and accelerate joint research, including launching a scientific research data and information sharing portal "Targeting COVID-19" (https://ghddi-ailab.github.io/Targeting2019-nCoV/).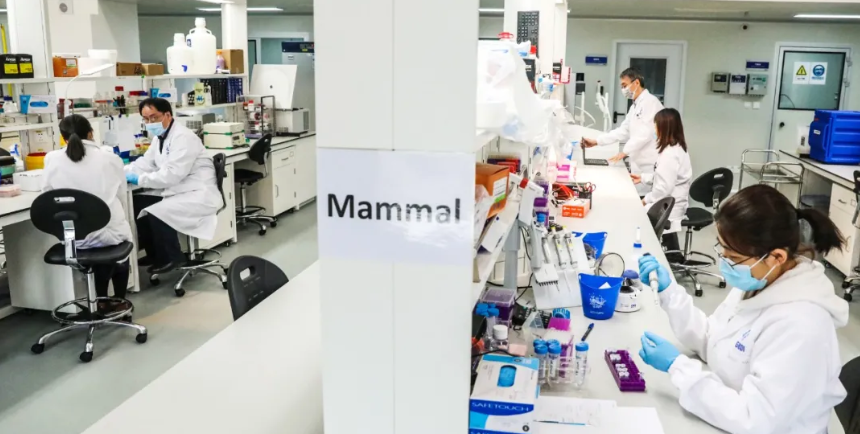 ▲Source: SHIZHENG
Beijing's top leadership acknowledged GHDDI's rapid progress in various aspects and anticipated to see more innovative breakthroughs as the municipal government continuing to provide strong support to the Institute.