Dr. Sheng Ding Responds to the Antibiotic Resistance Challenge at the First Global Health Forum of Boao Forum for Asia
On June 12th, Dr. Sheng Ding, Institute Director of the Global Health Drug Discovery Institute (GHDDI), was invited to speak at the first Global Health Forum of Boao Forum for Asia and shared his perspective on the antibiotic resistance (AMR) issue together with several world's top experts in the panel discussion "Health in All Policies – Antimicrobial Resistance".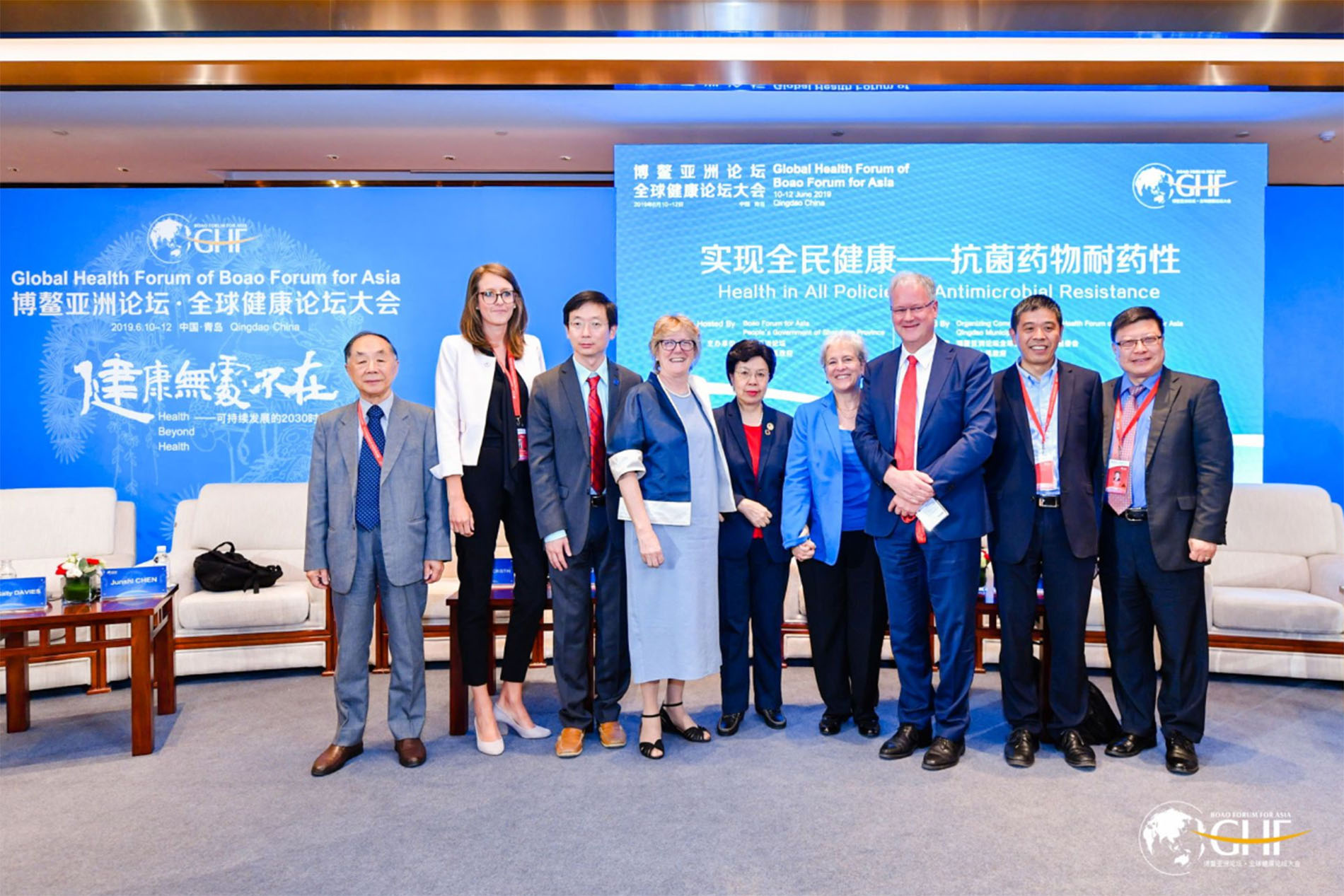 ▲ Dr. Sheng Ding (3rd from left) and Dr. Margaret Chan (5th from left), Honorary Director-General of the World Health Organization (WHO).
AMR is now becoming a global crisis. According to a report submitted to the UN Secretary-General in April this year, at least 700,000 people worldwide die from drug-resistant diseases each year, of which 230,000 die from MDR-TB. If no action is taken to stop the AMR crisis, then worst-case scenario is that 10 million people worldwide will die from drug-resistant diseases each year by 2050.
During the discussion, Ding introduced GHDDI as an example that is tasked with creating new solutions for the AMR issue. Being an independently operated, not-for-profit new drug R&D center, GHDDI is co-founded by the Bill & Melinda Gates Foundation, Tsinghua University and the Beijing Municipal Government.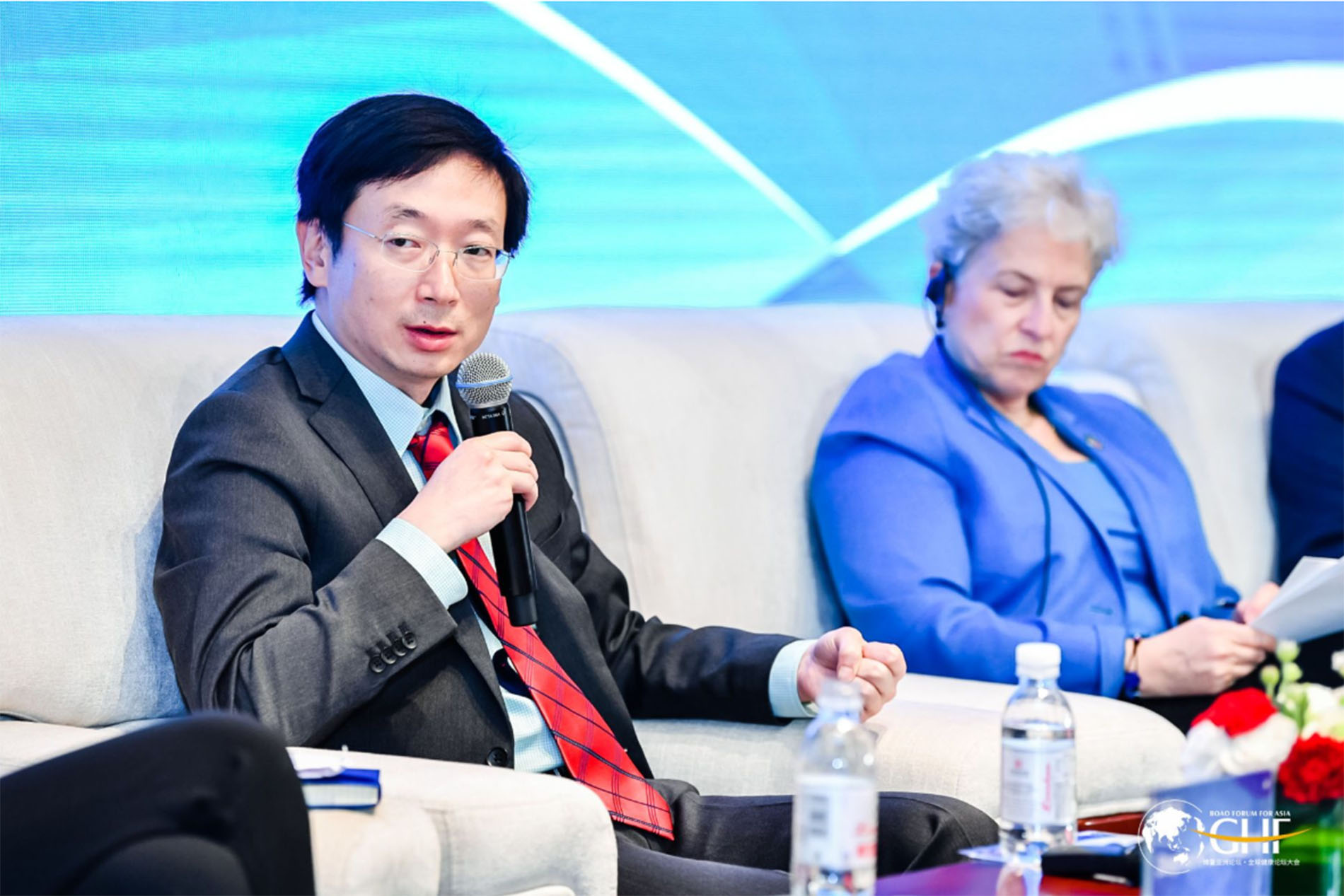 ▲ Source: Global Health Forum of Boao Forum for Asia.
"High cost and long cycle are inherent challenges in the development of new drugs. Even if a new drug is developed, it is often necessary to wait till the outbreak of its drug-resistant pathogens to bring new drugs to market. Moreover, high R&D costs and limited economic benefits have led to the lack of incentives for many pharmaceutical companies." Ding mentioned, "We need to develop an innovative model to accelerate new drug R&D for AMR."
Ding added, "Through the innovative "Public-Private-Partnership (PPP)" model, GHDDI can leverage diverse funding sources from government, enterprises as well as private foundations to bring together top resources worldwide and develop innovative technologies and new therapeutic methods to tackle the AMR crisis along with global partners in a sustainable manner."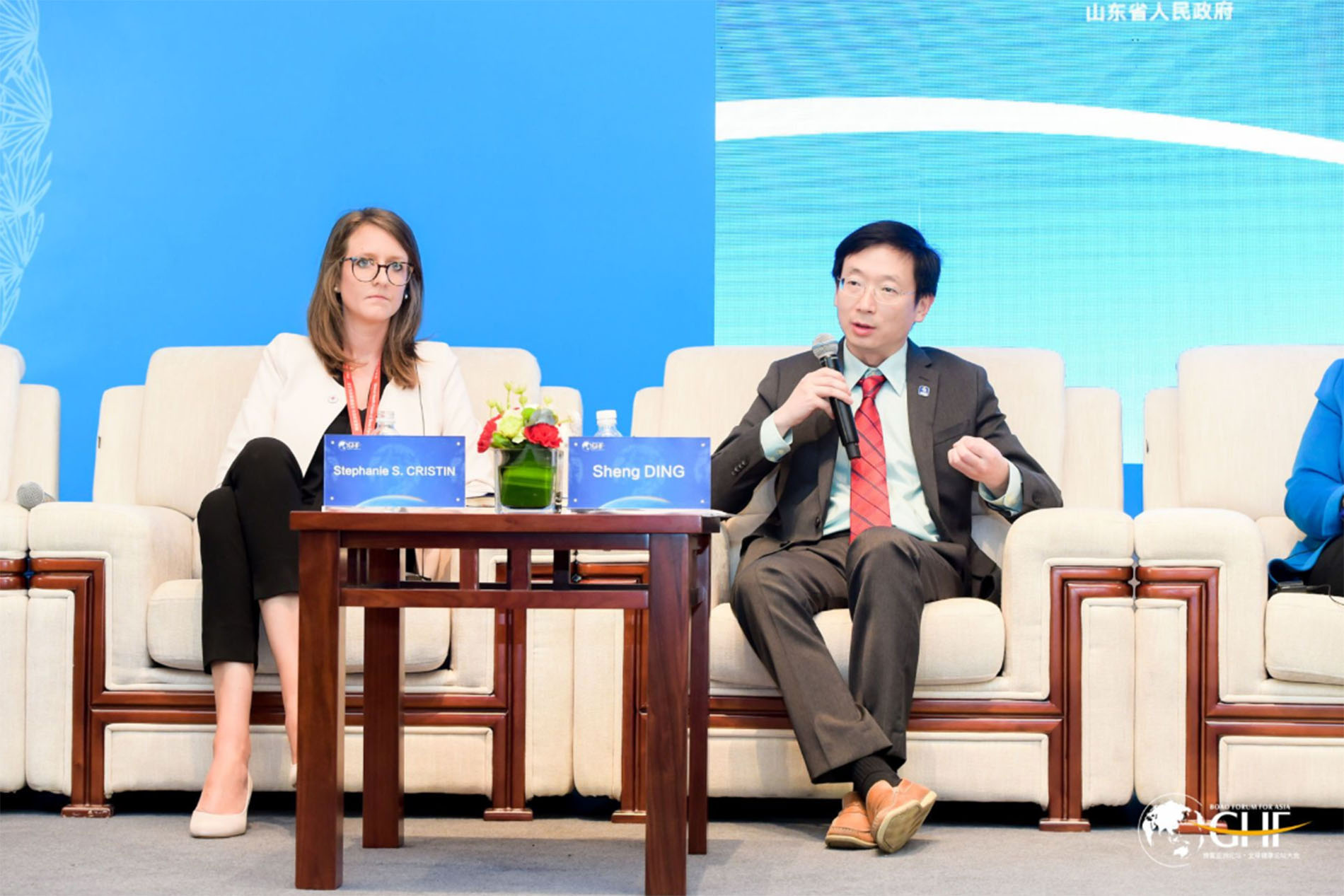 ▲ Source: Global Health Forum of Boao Forum for Asia.
Boao Forum for Asia (BFA), is a non-governmental, non-profit international organization that maintains an Asian Focus and an international perspective. The first Global Health Forum of BFA was held in June 2019 in Qingdao, China to garner international political will and consensus, pool wisdom and resources of the pharmaceutical and health industries, sharpen domestic and international focus on health issues, build a world class thought leadership platform, emphasize public health development as a pro bono, inclusive and innovative cause, fully tap the potential of the health market, actively promote exchanges and cooperation among government, academia and the business community, and jointly advance the 2030 Agenda for Sustainable Development.