Explore China's New Drug R&D Potentials, Improve the Well-Being of the Poorest
On February 22nd, Global Health Drug Discovery Institute (GHDDI) co-organized with the Bill and Melinda Gates Foundation (BMGF) the 17th Global Health and Development Media Seminar at GHDDI, themed "Frontiers of Global Health Drug R&D". During the event, the 2019 Annual Letter by Bill and Melinda Gates was also released.
Dr. Sheng Ding, Institute Director of GHDDI and Dean of the School of Pharmaceutical Sciences at Tsinghua University, Dr. Manchun Lu, Chief Operating Officer of GHDDI, Dr. Yinuo Li, Director of BMGF China Office, Alex Ng, Deputy Director of BMGF China Office and Feng Deng, Founding Managing Director of Northern Light Venture Capital attended the seminar to discuss China's overall strengths and advantages in pharmaceutical innovation, and its role and potential to tackle the world's most pressing disease challenges faced by many developing countries such as tuberculosis, malaria and diarrheal disease etc.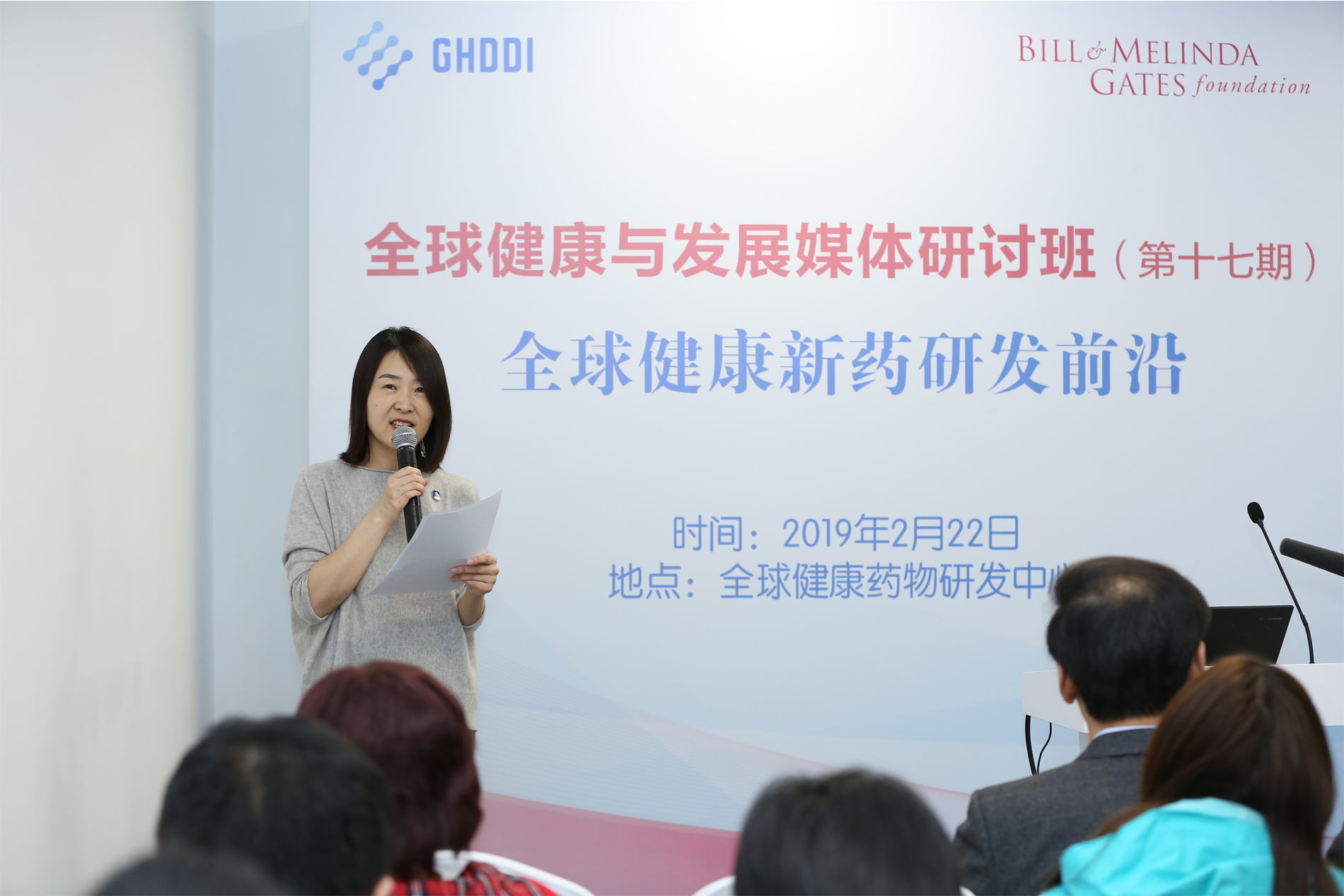 ▲Dr. Manchun Lu hosts the seminar
According to Sheng, GHDDI strives to become a new drug engine, an innovation disseminator and a beacon in China to serve and benefit the world. "We will fully leverage China's R&D capacity and innovation environment to create a diversified pipeline that delivers effective and affordable drugs to address major global health concerns," Sheng said.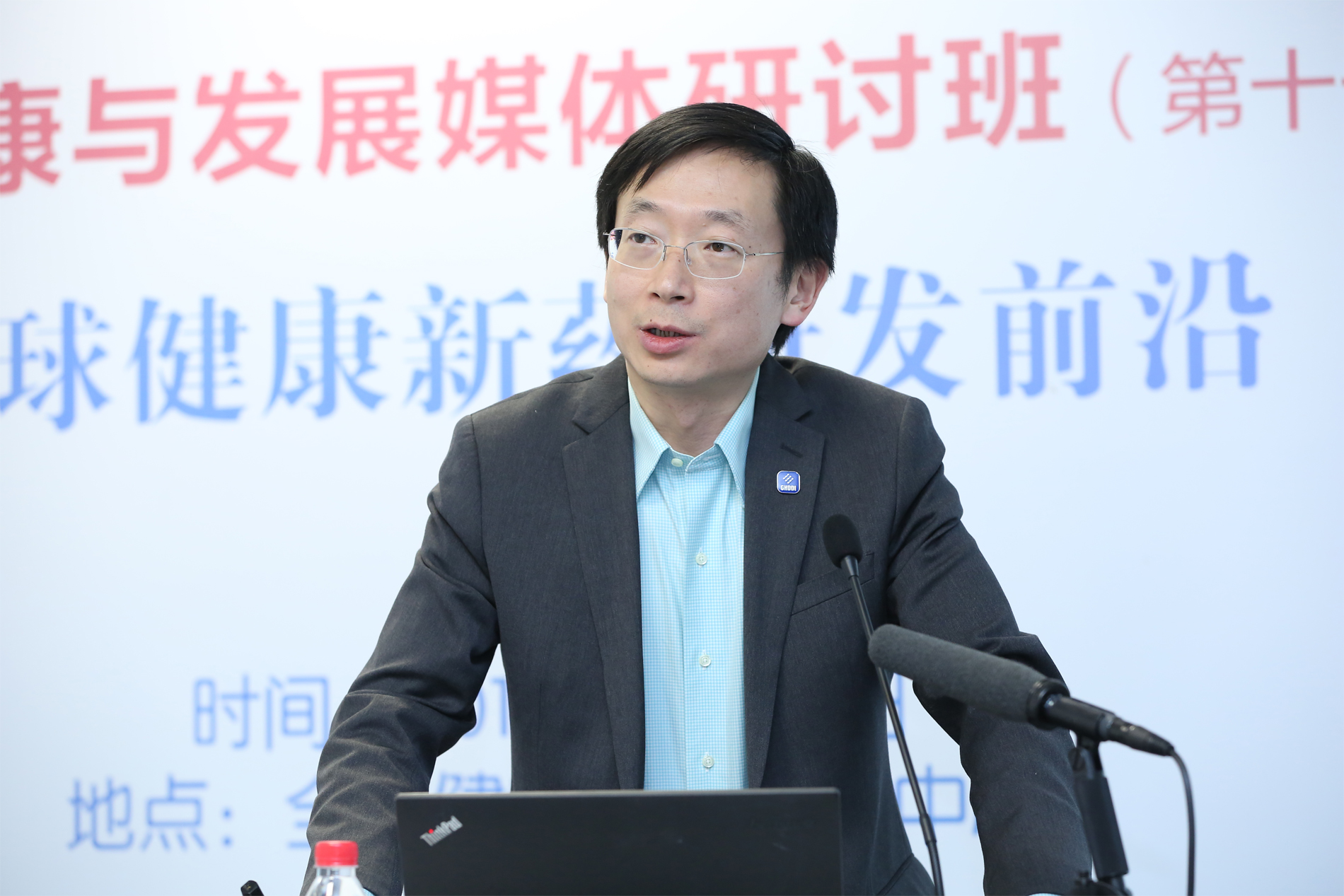 ▲Dr. Sheng Ding gives keynote speech
"We will also advance in key frontiers of pharmaceutical sciences, expedite technological breakthroughs and cultivate top talents to scale up GHDDI's successful model and to become a transformative drug discovery and translational platform in China and for the world," Sheng added.
In the seminar, Yinuo released the Bill and Melinda Gates 2019 Annual Letter "We didn't see this coming", in which Bill and Melinda shared their nine surprises during their 20-year committed journey to global health and development, including "Africa is the youngest continent", "Data can be sexist" and "There's a nationalist case for globalism" etc.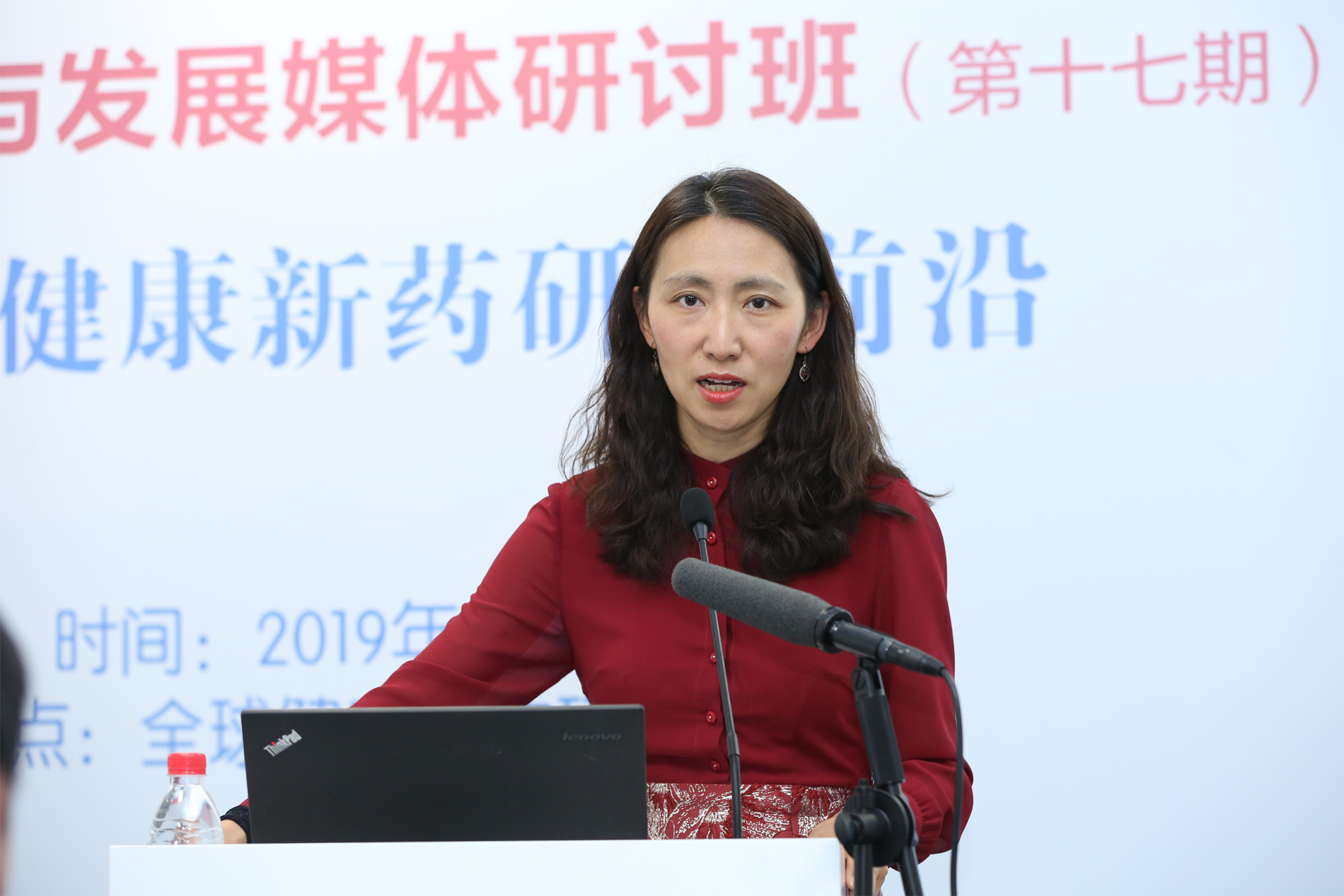 ▲Dr. Yinuo Li gives welcome remark
"Global health is now at a critical moment. Ensuring healthy lives and promoting the well-being of the poorest is essential to sustainable development, which is also incredibly cost-effective," Yinuo pointed out. "China has the potential to take the leading role in global health innovation and develop affordable drugs for the people in need. BMGF will continue to support innovation and partnerships in China to achieve sustainable development goals."
During panel discussion, Feng applauded BMGF for being a long-time contributor to global health and appealed to the Chinese pharmaceutical innovation community to "gradually transform philanthropic thinking and the culture of investment and donation". "China's pharmaceutical innovation ecosphere lacks the base for charitable donation. We should pay more attention to improving social influences," Deng said.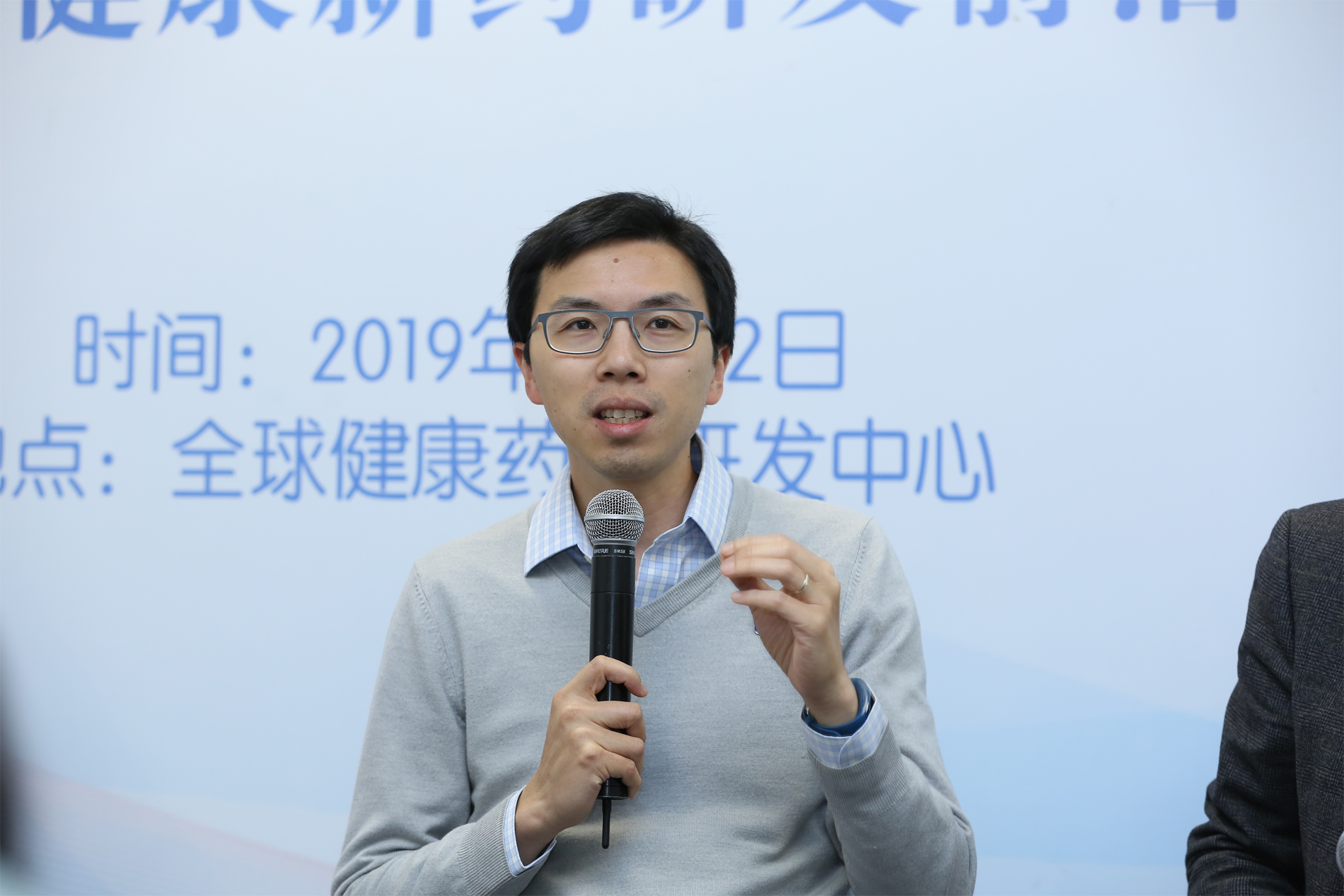 ▲Alex Ng in panel discussion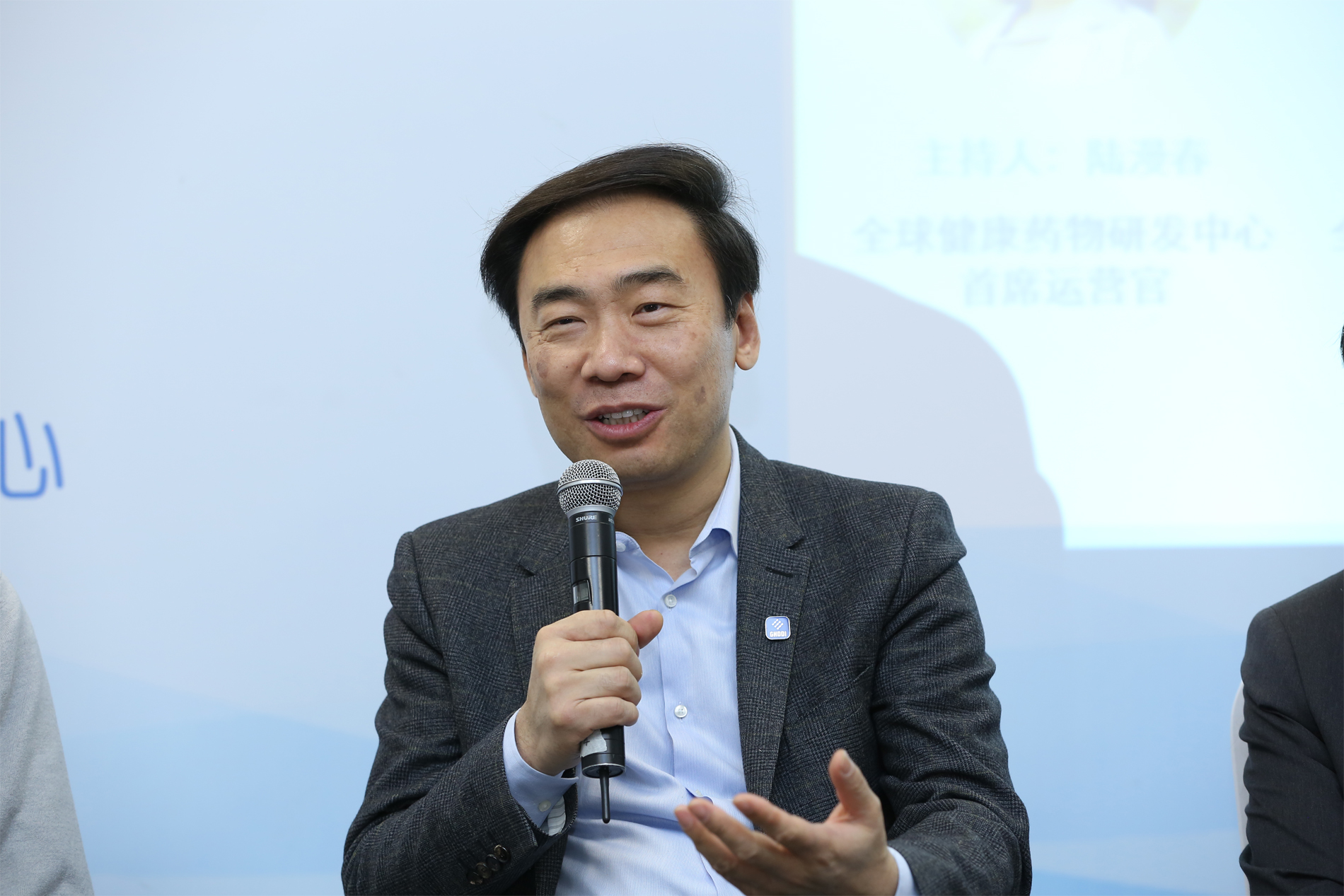 ▲Feng Deng in panel discussion
After discussion, media participants visited several key labs of GHDDI to gain a deeper understanding of drug discovery process.
Until now, GHDDI has established a world-class, state-of-the-art lab facility and has internally developed several key platforms in drug discovery, e.g. Medicinal Chemistry, Structural Biology, AIDD and HTS etc. Meanwhile, more than ten research projects have been launched in tuberculosis, malaria and other global health disease areas, either independently by GHDDI or in collaboration with other world-leading organizations, greatly enriching the Institute's drug discovery pipeline.